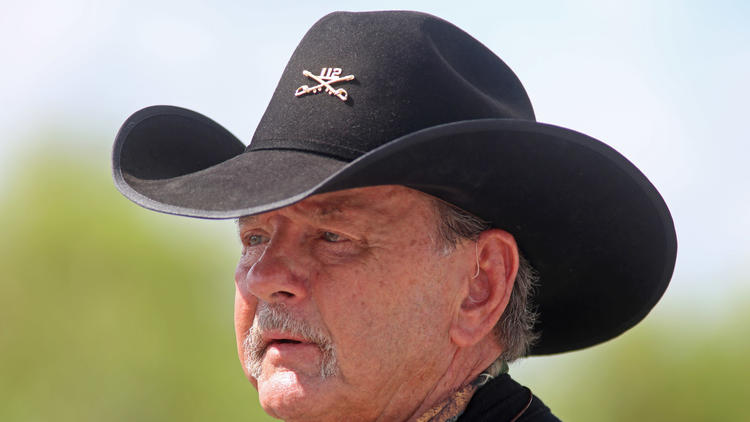 Ron Bergeron is uniquely South Florida: Developer. Environmentalist. Alligator wrestler. Road builder. Gladesman. Friend of governors. Cowboy.
Now, Bergeron, 74, is a recipient of the Horatio Alger award, placing him in the ranks of an elite group of men and women who started from nothing and have become enormously successful.
Along with Bergeron, the dozen people honored this month include the instantly recognizable – actor Rob Lowe and entertainer Reba McEntire – as well as less familiar faces – Jimmy John Liautaud, founder of the Jimmy John's sandwich chain, and Lee Scott Jr., former CEO of Walmart.
Recipients were inducted during three days of events this month in Washington, D.C.
Bergeron often exudes a confident swagger – but not about the Alger award.
"It's very overwhelming," he said. "It's truly a life-changing experience to be inducted into Horatio Alger when you look at all the people in the past, and what they've accomplished."
Humble beginnings
Bergeron epitomizes the rags-to-riches American story popularized by Horatio Alger's novels in the 19th Century, and is a characteristic of those who are honored each year.
His boyhood in Davie was "very humble," Bergeron said. He said his parents built their first home from scrap lumber out of freight boxes from Port Everglades. His father's grocery store started in a chicken coop. His mother was a waitress.
He left home at age 18 with $235 in his pocket.
By 22, he had a bulldozer and a dump truck. His background with horses and in rodeo convinced developer Mort Kalin to hire Bergeron to lay the infrastructure for 3,000 acres that became Pembroke Lakes and the Pembroke Mall.
Today
Bergeron is the founder and CEO of the Bergeron Family of Companies, businesses that employ hundreds of people in highway construction, rock pits and quarries, agriculture, real estate development, waste development and disaster recovery services.
Bergeron, who lives on a ranch in western Broward, said he's never abandoned what brought him joy as a younger man. "Even with all my success, I've never traded my airboat for a yacht or my rodeo horse for a thoroughbred racehorse," he said.
One thing that may have changed is his penchant for wrestling alligators – or at least willingness to own up to it. After a 2006 encounter with an alligator resulted in two broken fingers and severe puncture wounds in one of his hands, he said his life-partner of 20 years, Ali Waldman, told him she didn't want any more alligator wrestling.
Does it still happen? "I sure don't tell my better half," he said.
Philanthropy
Automobile dealer Rick Case said Bergeron is sincere, honest and caring. They met 25 years ago at a meeting to plan a fundraising effort for the Boy's and Girl's Clubs.
Among the organizations that hold fundraising events at his Green Glades Ranch, the Boys and Girls Clubs is one of the most important to Bergeron. Case said it now attracts 1,000 people and said it's raised about $10 million over the years.
The Everglades
Besides his family, Bergeron's biggest passion is the Everglades. His grandfather, a game warden, introduced him to the Glades starting at age 4, before its transformation by levies, pump stations and the construction of Alligator Alley.
For 10 years, he served as a member of the Florida Fish and Wildlife Conservation Commission, first appointed by then-Gov. Charlie Crist and reappointed by Gov. Rick Scott. At the FWC, he focused on the Glades. He's thought about running for governor himself.
He's conversant in technical subjects such as hydrology, hydrostatic pressure, the acre feet of water that used to flow from the north to Florida Bay, and the environmental effects of reductions in water flow and pollution.
Bergeron said restoration of the ecosystem is vital for the region's environment. "My dream [is] to try to save that for all Floridians, and it's important because 8 million people rely on the Everglades for drinking water," he said. "If we don't save it, our whole quality of life will change."
About the Horatio Alger awards
Organization: The Horatio Alger Association of Distinguished Americans honors the achievements of corporate, civic and cultural leaders from the U.S. and Canada who have a history of charitable activities. It was founded in 1947.
Scholarships: The organization awards scholarships to Horatio Alger Scholars who have faced significant adversity but overcome their challenges. Last year the organization awarded more than $18 million in scholarships.
Past recipients: Past South Florida recipients include the late H. Wayne Huizenga, who founded Waste Management, Blockbuster and AutoNation; Mike Jackson, the current CEO of Fort Lauderdale-based AutoNation; and Jordan Zimmerman, founder of Zimmerman Advertising. When Jackson was honored in 2014, he said it was "gratifying and humbling to be inducted into such a prestigious organization."
Ron Bergeron's advice to Horatio Alger Scholars
"Always be humble and you have to earn respect. You can't buy it. And always be appreciative. Always be kind, because kindness is free."
"In building relationships and being honest and trustworthy, learn how to do something a little bit better than your competition."
"Once you become successful, you're going to be happier that you can help others."