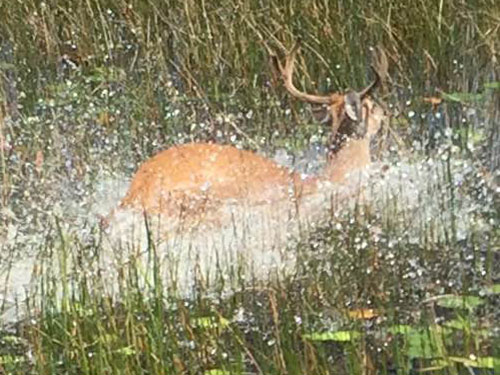 Recommendation – Allow water to FLOW SOUTH.
Allowing water to flow south would minimize damaging discharges from the Caloosahatchee, Saint Lucie & Indian River estuaries, alleviate high water in central Everglades and provide water to Everglades National Park & Florida Bay which are dying from lack of water.
On February 15th, 2016 an emergency order & deviation was activated for 90 days and was very successful in releasing water that met the 10 parts per billion requirement where it flowed naturally before the system was compartmentalized.
Reactivating the emergency deviation would implement the 1st stage of MOD water moving approximately one billion gallons of water from the central everglades into Everglades National Park & onto Florida Bay and would eventually lessen discharges out of the Caloosahatchee, Saint Lucie & Indian River.
The importance of moving this large volume of water out of the system with the onset of the rainy season cannot be stressed enough. In normal years July, August & September average 7.5 inches per month, with a cumulative predicted total of over 21 inches. These are the wettest months of the year and even an average rainfall event will worsen the hydrologic conditions and cause continued stress on the environment and wildlife including 69 endangered species and plant communities.
I cannot stress enough the importance of taking immediate actions to move as much water as possible south to Everglades National Park now and throughout the height of the wet season to create more capacity and avoid or mitigate any further harm from high water conditions.
I would like to applaud the Governor, all federal & state agencies that were part of the emergency high water deviations.
Above you will see a picture of the reason we should continue this emergency deviation for the benefit of the global everglades.
Dr. Stephen Davis of the Everglades Foundation follows my belief in resolving impacts to the global Everglades.